Well our version of normal. = ) I have been a bad blogger with my attempt at blogging everyday. It was really busy here the past few days and well blogging (and knitting) was bumped off the agenda.
Well I do have updates.
Hubby is doing great and all news so far has been good news.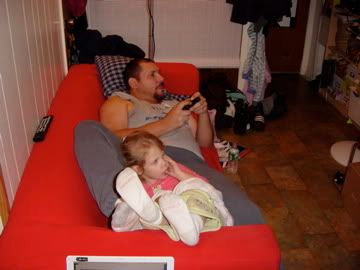 Yep he is doing well. (playing video games and relaxing)
The Pinwheel sweater is not done. I am now on a sleeve. I was waiting to get Daughter on her own so I can see how much more I need to do on the sleeves (one advantage of the girls being the same size).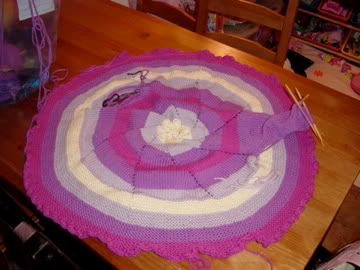 I finished Son's socks. I used a sock yarn that I do not have the band and can not remember what the name is. I knitted them in 3x2 ribbing. (and I remembered to center the ribbing on this pair)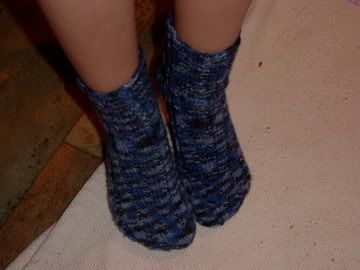 I also finished the Dragon scarf. I think my gauge is a little tight since it came out really small. It is not too small for a 6 year old but it is for an adult.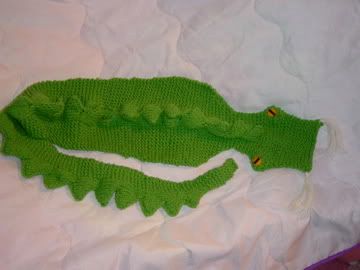 I also finished a Kittyville hat for Budha. I know it is a bad picture. Sorry. Pattern from Stitch N Bitch handbook. I used swish from KnitPicks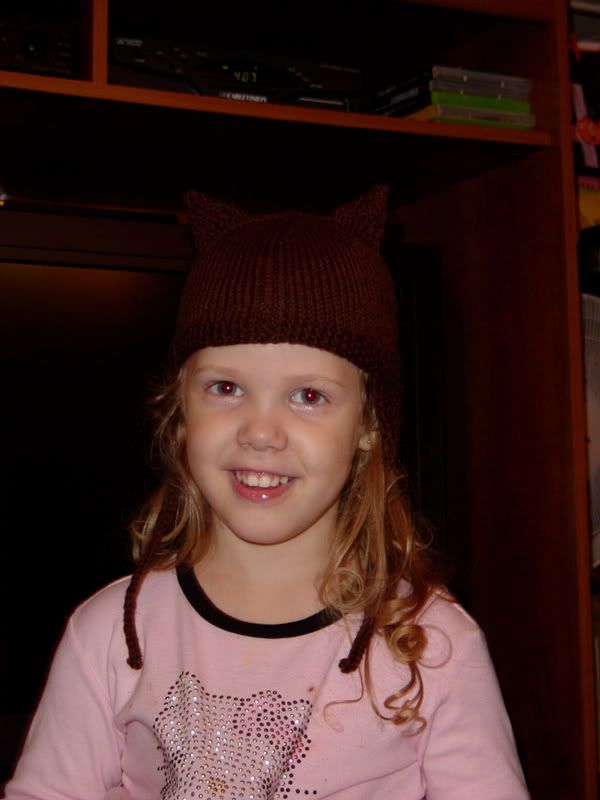 We have a new addition to our family (poor thing). Iggy the Iguana. Iggy fits right in here.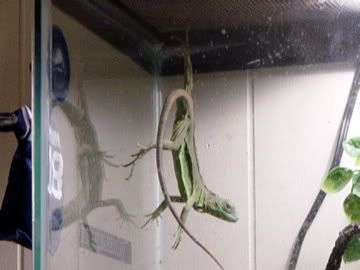 Iggy is hanging from the screen top of the tank by his toe nail.
On christmas knitting I am almost half done!! 13 out of 30 items are done. The only down side is that there is only about 6 weeks left until christmas.