Just a short post since I am excited that I finished the Mini
Monkeys
!!! Here are the pictures.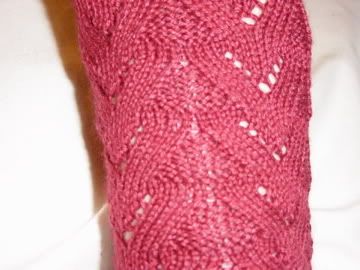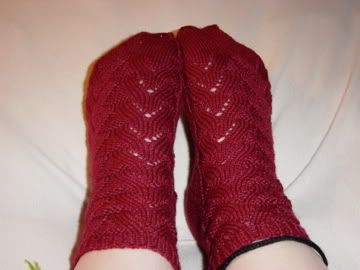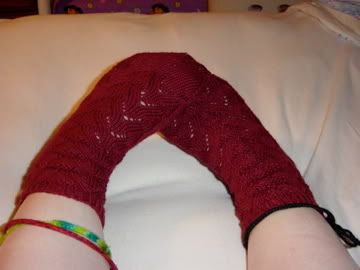 Here are the details:
Knitpicks Gloss
in Burgundy. 3mm Knitpicks dpns. I used one hank and about 10 yards from a second.
They are not for me (I do love them though and they fit perfectly) they are a christmas present. So far the count is 2 presents down - a heck of a lot more to go!!
Well I did finish redoing the
Tiffany
charts and well I am going to go cast on them now. I didn't start
Hanami
yet. maybe tomorrow?