At this rate I am going to have more roving than yarn (kidding I am no where close). So far the plan is a wheel for my B-day - my fingers are crossed. =)
I have 2 things that I forgot to post about during the sickness of the past 2 weeks.
First up roving.
Keri
had these dark and light battlets that were the first ones of hers that I wanted. Well she nicely gave me a heads up (Thank You Keri!!) when she posted more and I proceeded to buy them real quick!!
My picture taking skills sometimes suck big time, but here they are.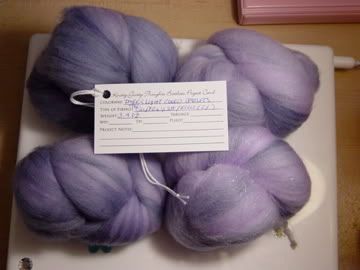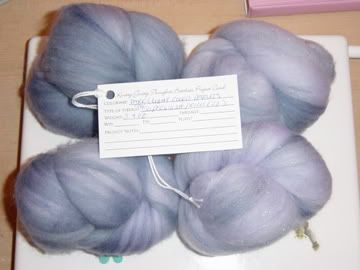 98% superwash and 2 % icicle (ooo spark-il-y)
The other is a hat that I made using my Kevin hat pattern and changing it (of course). I added ribbing and cables. It was for a friend but it didn't fit (she has a really big head) and she made me promise not to rip it out. So it has been sitting there.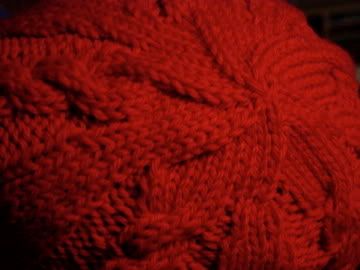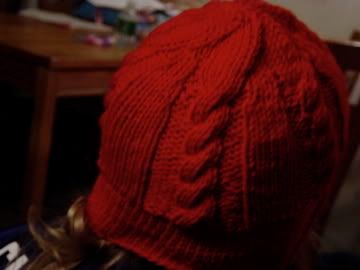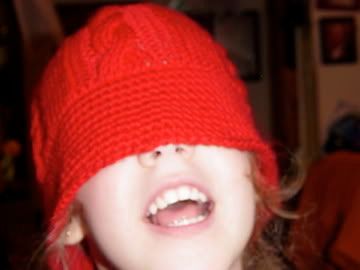 Buddah played with it a bit during our photo shoot, so the brim looks flared but it really isn't.
=)