Another secret knitted item was my Mommy's Socks.
Secret Photo: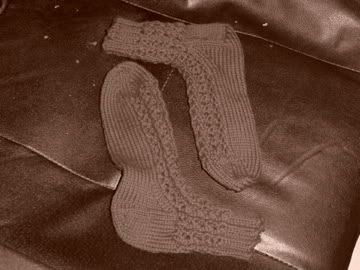 and here is the non secret picture: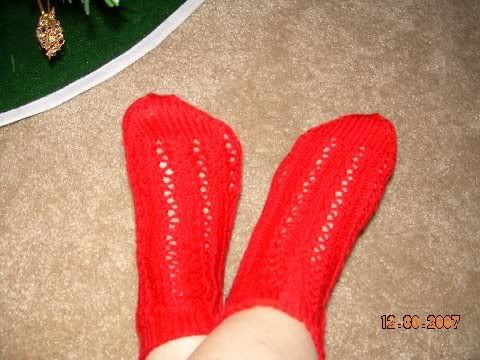 (thanks Mommy for the picture - yeap I forgot to take a picture)
I used Swish in Red Pepper. I am not really a red fan but this is a really pretty red (it is a blue red not an orange red)
I used size 5 needles which made these sock go really fast - like a weekend fast. Pattern is from Sensational Knitted Socks - Lacey Rib
Happy New Year eveyone.
My wish for this year is for it to be less eventful then last (and less painful would be nice too)
=)