Christmas is coming a little late for me this year, which is totally fine because we had a major car repair.
This came in the mail today. More battlets from Keri!!
Fields Of Lavender, 90% superwash 10 % icicle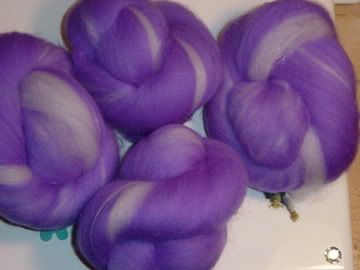 Oceana, 90% superwash 10% nylon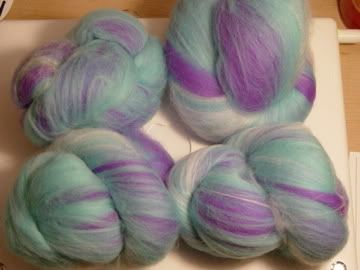 So now I have a problem, I did not get to start spinning last night so which one should I do first!?!?!?!?!
There will be more goodies coming in the mail. I went shopping on Etsy! (Thank you Hubby)